Vision
We envision a healthcare model where patients and physicians are motivated and empowered to prevent chronic disease and achieve optimal health.
New Patients
Our physicians are not accepting new patients. We do not have a waitlist for new patients.
Our Team
The Novocare team is here because we believe in our vision. Our facility is brand new, but our primary care physicians are experienced and qualified, and continuously learning. Meet our doctors: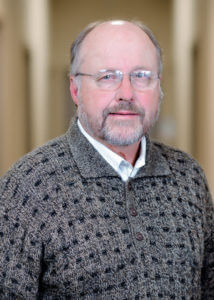 Dr. Bruce Hedges MD
Family Physician
In loving memory of Dr. Bruce Hedges, was a dedicated physician and founder member of the clinic. He will be dearly missed by all his colleagues, staff and patients.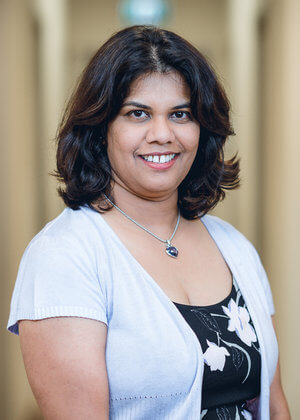 Dr. Divya Patel
MBBS, MRCGP(UK), CCFP, LMCC
Family and Aesthetics Physician
Dr. Divya Patel earned her medical degree at the University of Mysore in India. She completed her postgraduate studies in West Yorkshire, England (UK). She managed an independent family practice in West Yorkshire for seven years before moving to Calgary in 2014. Dr. Patel enjoys helping patients of all ages, whether their concerns are acute, complex or chronic. She also has a special interest in aesthetic medicine. She has completed post graduate certification in aesthetics from Queens Medical University, London (UK) and American Academy of Aesthetic Medicine.
In her spare time, Dr. Patel enjoys hiking, gardening and keeping up on current events.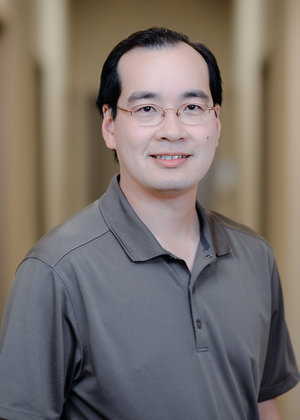 Dr. Timothy Yep
MD, CCFP
Family Physician
Dr. Timothy Yep is a graduate of McGill University and the University of Alberta Medical Program. Dr. Yep has been practicing medicine in Calgary since 2003 and specializes in family medicine. He also performs minor surgery.
Dr. Yep gets a lot of enjoyment form learning new languages and enjoys skiing and golfing in his spare time.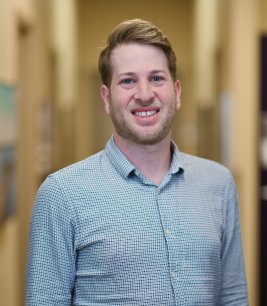 Dr. Brendan Rosen
MD, CCFP
Family Physician
Dr. Brendan Rosen is our latest addition to the Novocare Medical clinic team of enthusiastic and caring physicians. Dr. Rosen was born and raised in Halifax, NS. He completed an undergraduate degree at McGill University in Montreal. He graduated out of medical school from University of Toronto. He finally completed his family medicine residency in Calgary and has been practicing here since 2015. Dr. Rosen enjoys living in Calgary and loves spending his free time out in the mountains skiing and exploring.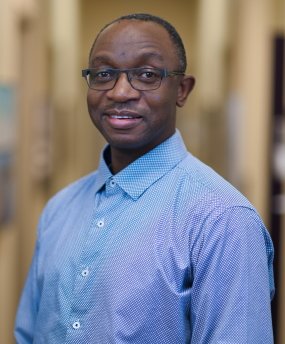 Dr. Serge Kongolo
MD, LMCC
Family Physician
Dr. Serge Kongolo completed his medical school in the Democratic Republic of the Congo and residency training at McGill University in Montreal. He spent the last five years practicing family medicine in Calgary with a focus on educating patients about health. Dr. Kongolo speaks French, Swahili and English fluently. He is able to understand Spanish, Italian and enjoys learning new languages. When not at work he enjoys learning and playing music instruments. He also has a passion for photography, tennis and hiking in the mountains.
Dr. Asha Nair
MBBS, MRCPsych(UK), FRCPC
Psychiatrist
Dr. Asha Nair earned her Bachelor of Medicine and Bachelor of Surgery degrees in Mangalore, India. She completed her postgraduate and specialist training in the United Kingdom, earning her Psychiatry degree from the Royal College of Psychiatrists in 2003. Dr. Nair specialises in general adult psychiatry and ADHD and has been practicing in Calgary since 2015.
Dr. Amandeep Brar
MD, LMCC, CCFP
Family Physician
Dr. Brar has been a family doctor in Alberta for 10 years. Graduated from University of Alberta family medicine residency in 2012, since then I have practiced in AB and BC in various settings including walk-in, family practice, rural emergency/urgent care. I love being a family doctor as it allows me to interact and provide patient care from pediatrics to geriatrics. In medicine we never stop learning and as a part of self-learning and skill upgrading, I have completed a diploma in acute care medicine from the university of Plymouth, UK and certificate course in Occupational medicine from U of A, Edmonton. We are blessed to live in this world class city of Calgary where we as a family enjoy traveling, hiking and spend time together.
Dr. Mahjabeen Hussain
MD, CCFP, FCFP
Family Physician
Dr. Hussain has called Calgary a home for almost twenty-five years, choosing to move here because she loved the Canadian winters and the beautiful Rocky Mountains! Dr. Hussain completed her Residency in Family Medicine from the University of Calgary and has been practicing in this field in Calgary since 2005. Her special interests in medical practice focus on sexual and reproductive health, including birth control options, sexually transmitted illnesses, sexual assault exams, IUD insertions, endometrial biopsies & minor cysts, and mole removal. Dr. Hussain is also a team physician with the Calgary Sexual Assault Response Team and instructs soon-to-be doctors, family doctors at the Faculty of Medicine, University of Calgary. In her spare time, she enjoys being outdoors, bicycling, and going on motorcycle rides with her husband!
Dr. Nakia Hassanali
MB ChB(UK), LMCC, MRCGP(UK), CCFP
Family Physician
I am a British born Family Doctor. I completed my medical degree (MB ChB) and family medicine residency in 2016 from the University of Birmingham. I then moved to Canada where I practiced in Sylvan Lake in 2017. Subsequently, I worked as a GP oncologist at the Cross Cancer institute between 2020-2021 which consolidated my interest in cancer care. During this time in Canada, I completed certification with the CFPC and became a member of the CPSA. I have a keen interest in dermatology and skin care and look forward to developing my practice and caring for a variety of patients and their needs. I am also a mother of three wonderful children who continue to keep me busy. In my free time I enjoy skating, skiing, watching movies and spending quality time with my nearest and dearest.
Our Registered Nurse helps patients manage chronic diseases like diabetes, conditions such as depression, and health programs that focus on weight management and smoking cessation. Our RN comes to Novocare as part of Alberta Health Services' Primary Care Networks program.
Our behavioral health coach supports our patients suffering from depression anxiety or facing crises in their lives such as bereavement, separation, addiction or other challenges. The coach comes to Novocare as part of Alberta Health Services' Primary Care Networks program.